Announcing our FWA pre-con event: Dinner at Mary Mac's!
Attention Georgia Furs! Are you looking for a good way to kick off FWA with friends? Look no further! We are hosting a dining event at Atlanta's Official Dining room: Mary Mac's. This Southern-style cuisine is a sure way to experience a little southern hospitality to you and your friends before FWA.
When Wednesday, May 6, 2020 starting at 6:00PM
Address: 224 Ponce De Leon Ave NE, Atlanta, GA 30308
Cost $30 per person; visit http://www.myfwa.com to reserve a slot.
What if I'm not a Georgia furry, you ask? That's quite all right! This event is open to all furries that are attending FWA.
Make sure to bookmark this page to keep up to date on all the latest updates for this event — and send along to your friends as well!
If you have questions, send me a message via Telegram (@fourthebear)
Some notes
You must have an existing convention registration to be able to purchase the Mary Mac's dinner; go ahead and register for the convention first if you haven't already!
---
How do I purchase dinner?
Log in to your MyFWA.com account, and from the register page, click on the "Furry Weekend Event"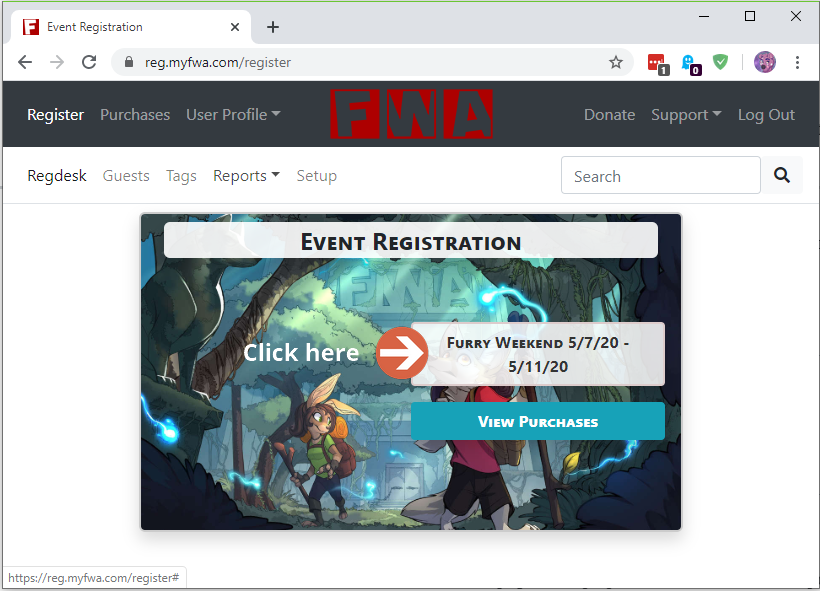 Then from the list of available options, select the "Mary Macs ADD ON 5/6 @ 6PM"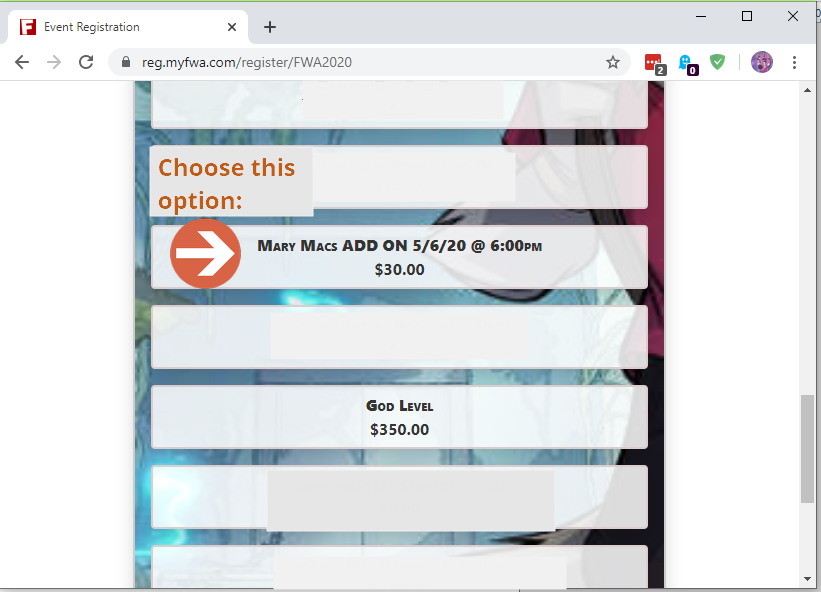 You will then be taken through to the payment process!